Arizona Irrigation Company™ understands that your property is a big investment and we want our customers to know that we are here for you to help you accomplish the dreams that you may have for your property. From new construction landscaping to existing landscapes that need a facelift, our professional staff helps you. We make your landscape lighting a magical illuminating experience you'll always remember and forever enjoy.
ENHCANTING OUTDOOR LIGHTING
Our landscape lighting division has many years of experience in all phases of outdoor lighting for residential homes. Our customer focused approach makes your landscape lighting experience a custom design to suit your taste. We want you, our customers, to be there from the moment we get to the job until the end of the job so that they can have as much input as possible.
ATTENTION TO THE SMALLEST DETAILS
Landscape lighting requires attention to every detail and the results speak for itself, as it is considered a lost art form. It's considered "painting with light" to create a piece of art that frames and accents your yard with illumination and colors that best accents your home.
ALL LAWN IRRIGATION COMPANIES ARE NOT ALIKE
All lawn service companies are not alike!  As a family-owned business over 3 generations you have the assurance in our flexibility to budget and schedule your installation or serious replacements and repairs at a more opportune time, and the confidence in our ability to solving any landscape lighting installation and repair issues you may have.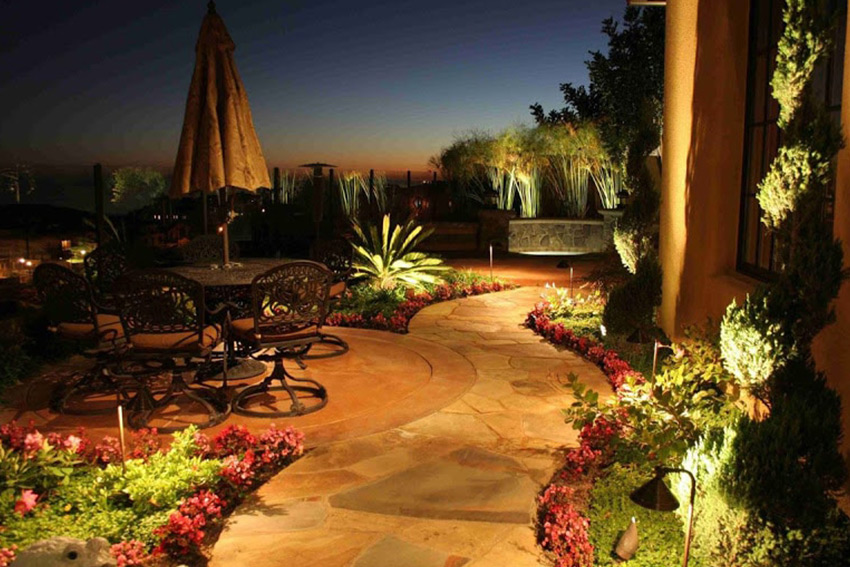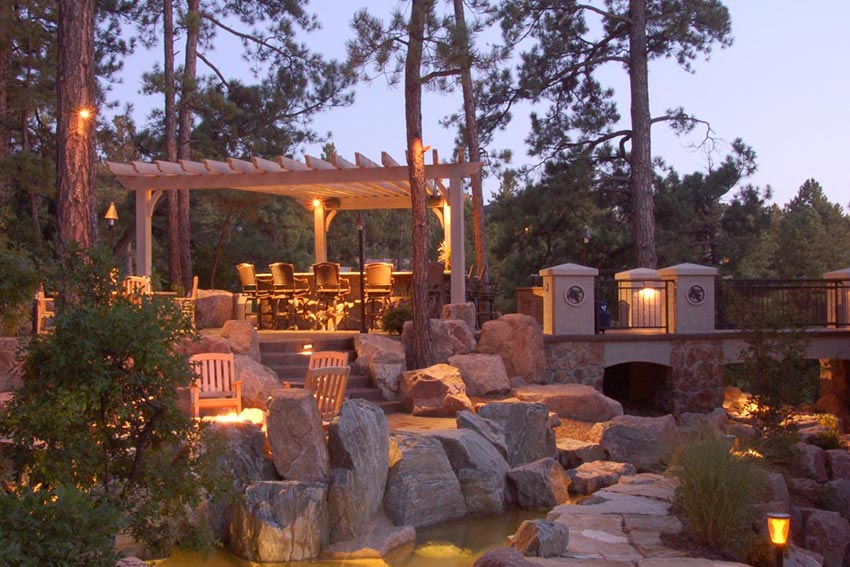 Benefits of Landscape Lighting
Your home becomes the canvas for outstanding outdoor lighting arrangement. We take a very creative approach ensuring safety and security, while providing an enchanting warmth of lighting for recreation and relaxation.
"Nightscaping" is the play of light and dark, highlighting features that you may not take note of during the day and creating contrast and shadows using the forms and plants in your yard. Playing with these elements creates intrigue and drama, and a well-lit space will often be one in which you want to stay.
Celebrate any occasion with vivid colors and adjust the brightness of your lights from your smart phone. Schedule and control your LED lights from anywhere, no timers or light sensors needed. You'll fall in love with all you can do with your new system!
The products require no complicated prep work. Simply touch a button to create the perfect atmosphere with color and brightness. You'll spend less time preparing for entertaining and more time enjoying the party with friends and family.