Main water line repair is something that can be tricky if you are unaware of what exactly how your sprinkler system is configured. 
Any potential issue with a leaking irrigation mainline may first manifest itself as a wet area around the pipe first of all, or it could just break wide open straight away which will be obvious!
When there is a main line break, there are a few things that we will need to do before we can actually fix the problem. Once we have figured out if the line break is in a lateral zone line or a constant pressure line, then we will be able to take the necessary steps to finish the job.
MAIN WATER LINE DAMAGE INSPECTION
Once we have the pipe exposed, we will look it over to figure out what made the line break in the first place. A lot of the time the causes include extremely cold weather, freezing or frost can easily bust a pipe. It could also be holes or cracks caused by aerators or other types of equipment. Deep growing roots or digging animals could also be a problem as well as poor installation or defective fittings or pipes. 
ATTENTION TO THE SMALLEST DETAILS
Main water line repair requires the greatest attention to the smallest detail, as does all of our work. If you have a property that may require irrigation mainline or other repairs on a residential sprinkler system please contact Arizona Irrigation Company™  to set an appointment for us to visit your property.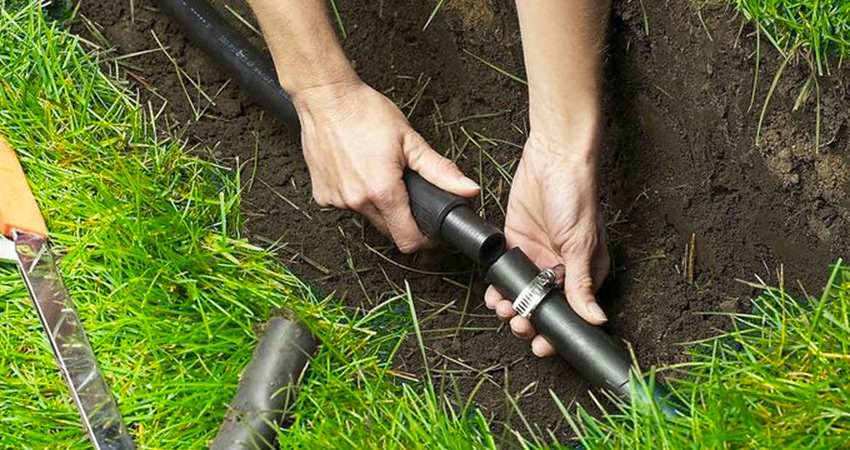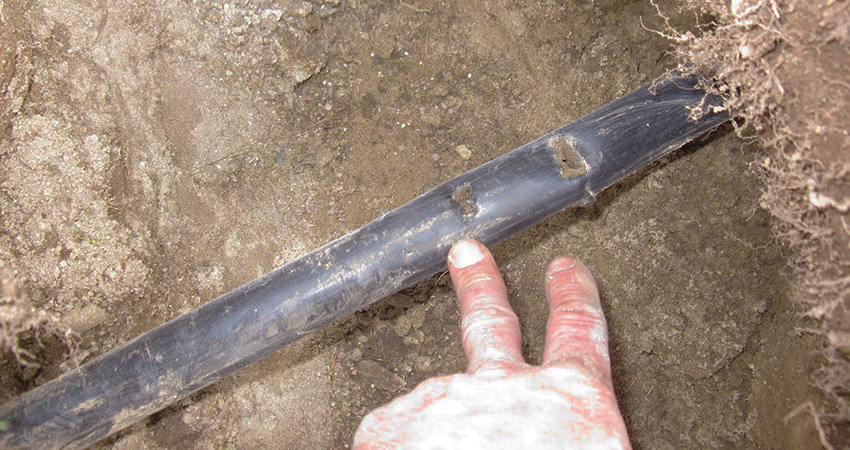 ALL LAWN IRRIGATION COMPANIES ARE NOT ALIKE
All lawn service companies are not alike!  As a family-owned business over 3 generations you have the assurance in our flexibility to budget and schedule your installation or serious replacements and repairs at a more opportune time, and the confidence in our ability to solving any main water line repair issues you may have.

Signs of Main Water Line Repair
At Arizona Irrigation Company™ we specialize in sprinkler repair and the upgrade of existing irrigation systems. Our service technicians are well experienced and qualified in all fields of irrigation and sprinkler repair to help in the Phoenix, Arizona and other surrounding areas for residential homes.
Our sprinkler division has many years of experience in all phases of irrigation repair services and our customer focused approach makes us the best sprinkler repair company!
Arizona Irrigation Company™ offers a knowledgeable, timely and courteous service. Our vehicles are stocked to service all major brands. We keep in contact with our sprinkler technicians and customers to help keep up with your changing schedules.
Arizona Irrigation Company™ has been repairing the highest quality main line irrigation systems in Arizona areas since 1948 with the most reliable materials and best workmanship in the industry. We are not a new company, which means that we will be here in the future years to come. We are fully insured and bondable. These credentials translate into getting the job done right the first time exhibiting our professional knowledge.