Low water pressure diagnosis is very important for cost effective performance of your sprinkler system. If you notice that your sprinkler system barely sprays any water or the heads don't pop up when the system is turned on, the system's water pressure is probably too low. The problem may be as simple as closed back-flow valves – check to make sure that your valves are fully open, with the handle parallel to the pipe.
Sometimes your entire sprinkler system isn't getting enough pressure but the water pressure inside your home is fine. A sprinkler system requires much more flow than your sink or shower. 
CAUSES OF LOW WATER PRESSURE
Have you or a service provider done any digging in your yard recently? Have you put a garden stake, trellis, fence post, dog leash tether, or similar sharp object into the ground near a sprinkler line? If so, a water line may have been cut and will need to be repaired. Lines can also develop leaks.
Over time, small cracks can develop in the water lines and let in dirt. Dirt can also get into the lines during repairs and maintenance. It doesn't take much dirt to form a clog, impeding water flow. The line will need to be flushed to the last sprinkler head of the affected zone, or repaired if there are cracked sections.
OPTIMIZED WATER PRESSURE SYSTEM 
Contact Arizona Irrigation Company™ for your low water pressure diagnosis today. We believe our 75+ years of experience, developed expertise and project execution will make the difference in a worry-free, optimized water pressure system for you.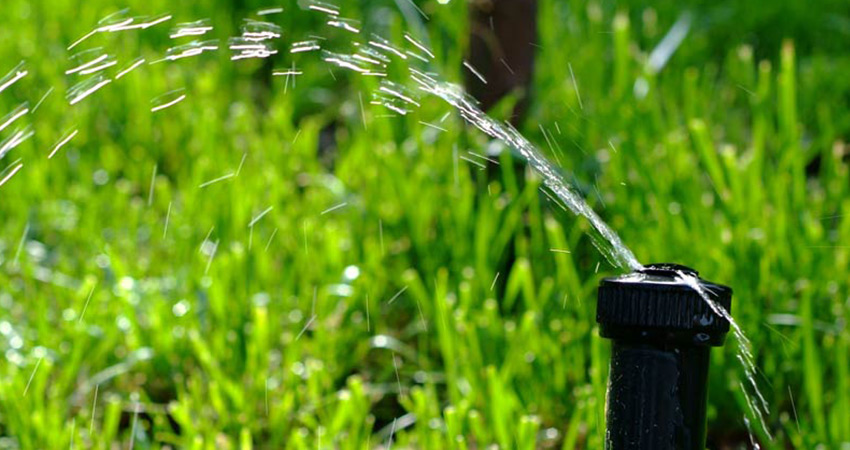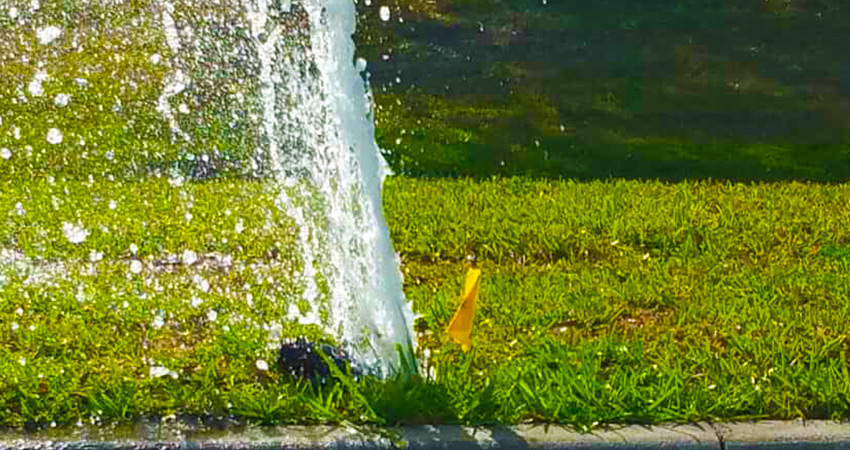 ALL LAWN IRRIGATION COMPANIES ARE NOT ALIKE
As a family-owned business over 3 generations, you have the assurance in our flexibility to budget and schedule your installation or serious replacements and repairs at a more opportune time, and the confidence in our ability to solving any low water pressure diagnosis issues you may have.

Why Might Your Sprinkler System Have Low Water Pressure?
Low water pressure in your sprinkler system cuts down the irrigation range and can even cause the sprinkler heads not to pop up at all. Here are some of the most common culprits: