Lawn irrigation repair and replace installation must be inspected annually. Since 1948, Arizona Irrigation Company™ has been providing high-quality sprinkler repair & replace installation service in Scottsdale, Phoenix, Maricopa County and surrounding Arizona communities. With our excellent customer service and extensive experience with the latest irrigation service techniques, Arizona Irrigation will keep your lawn looking lush and pristine all year long. Contact us at (602) 955-7440 to schedule a service call today.
RESIDENTIAL IRRIGATION REPAIR SERVICE
Arizona Irrigation employs full time sprinkler repair technicians offering professional repair, replacement and maintenance service for all types of lawn sprinkler systems. We service nearly every brand of underground sprinkler and drip irrigation system on the market.
Typical sprinkler repairs we complete include:
Controller replacement.
Valve locating and replacement.
Leak detection and repair.
Rain sensor installation and replacement.
Wiring repair.
Electrical troubleshooting.
Two-wire system troubleshooting and repairs.
Sprinkler head replacement.
Pressure problem troubleshooting.
Hydraulic system troubleshooting and repair.
Design and equipment upgrades.
SMART Irrigation.
Vacuum breaker installations
Automatic timer calibrations
SEASONAL SPRINKLER MAINTENANCE PROGRAM
Our service agreements at Arizona Irrigation Company™ ensure reliable, worry-free service. Customers with a signed service agreement receive preferential service call scheduling opportunities. We include the services below included with each repair service agreement and are automatically renewed on a yearly basis.
Keep your irrigation system running smoothly and efficiently throughout every season with our seasonal lawn sprinkler service programs! You receive the following programs below:
Our spring forward start-up gets your sprinkler system up and running for the season.
The summer program efficiently adjusts your watering schedule for current summer weather conditions.
Fall winterization properly safeguards your irrigation system against or from having costly repairs the following season.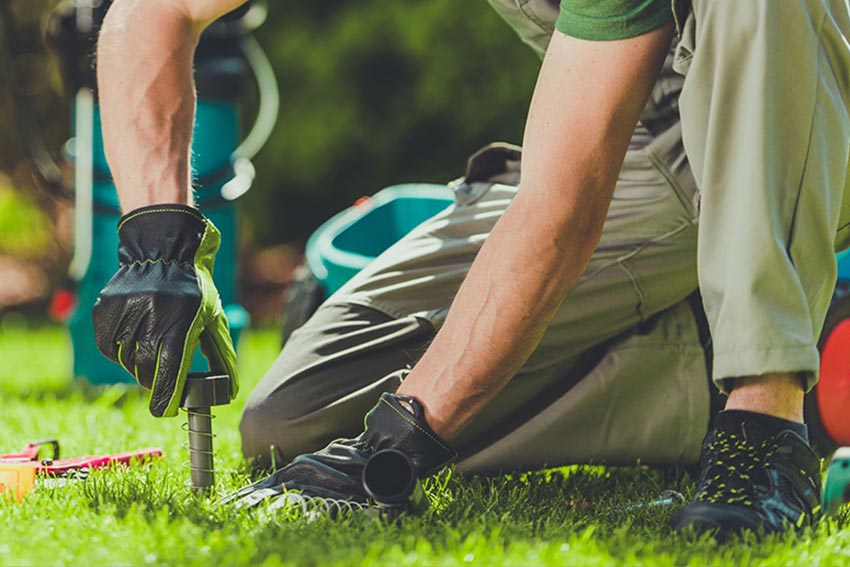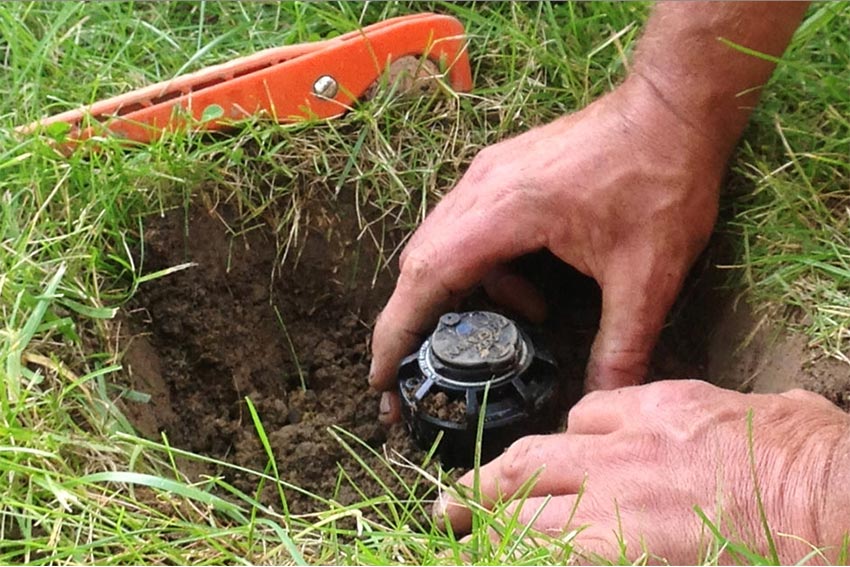 ALL LAWN IRRIGATION COMPANIES ARE NOT ALIKE
As a family-owned business over 3 generations, you have the assurance in our flexibility to budget and schedule your installation or serious replacements and repairs at a more opportune time, and the confidence in our ability to solving any lawn irrigation repair and replacement issues you may have.

New Sprinkler Repair and Replace Installation Service
Each lawn sprinkler installation is designed and installed using the latest technology and the best installation techniques. Our sprinkler service department will keep your irrigation system running at optimal performance and efficiency for years to come. A comprehensive warranty on all parts and labor is included with each new sprinkler installation, along with the following benefits:
Basic maintenance is required to ensure the effective operation of your system. The most important services are the fall winterization and spring start-up. In the fall, we adjust the system and program a basic minimum watering cycle to eliminate the risk of freezing valves, pipes and heads. In the spring, we turn the system back on, evaluate each zone, adjust heads, and reset the controller.
Because weather conditions in Arizona vary so greatly between the spring start-up service and the fall winterization, we strongly recommend that you also consider the summer efficiency adjustment program. This program allows us to identify repairs that may have arisen during the watering season and make important adjustments to your watering schedules to accommodate the extreme hot summer months. Proper watering schedules in the hot summer months are critical to the long-term health of your lawn and plants.
While water is a key ingredient for a healthy lawn, it is not the only answer. Fertilization is generally required for that lush green look for a healthy and greener lawn. 
We recommend installing a rain sensor on all sprinkler systems. The sensor is set to automatically shut off the system when the amount of rain reaches a certain level. Once an appropriate level of dryness is reached, the system will automatically restart.